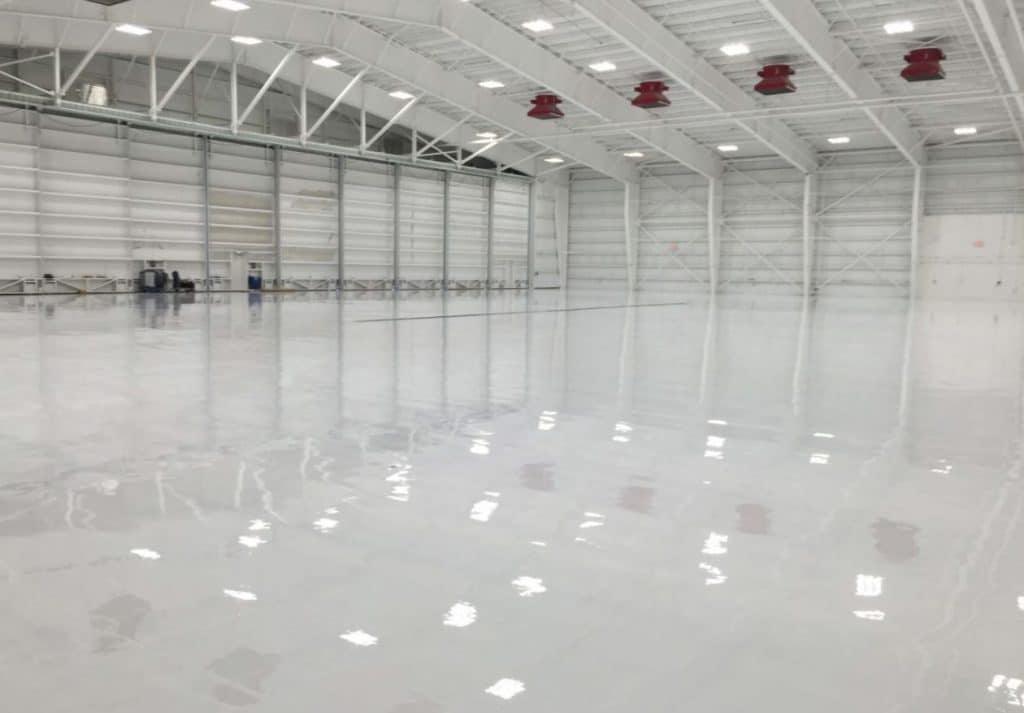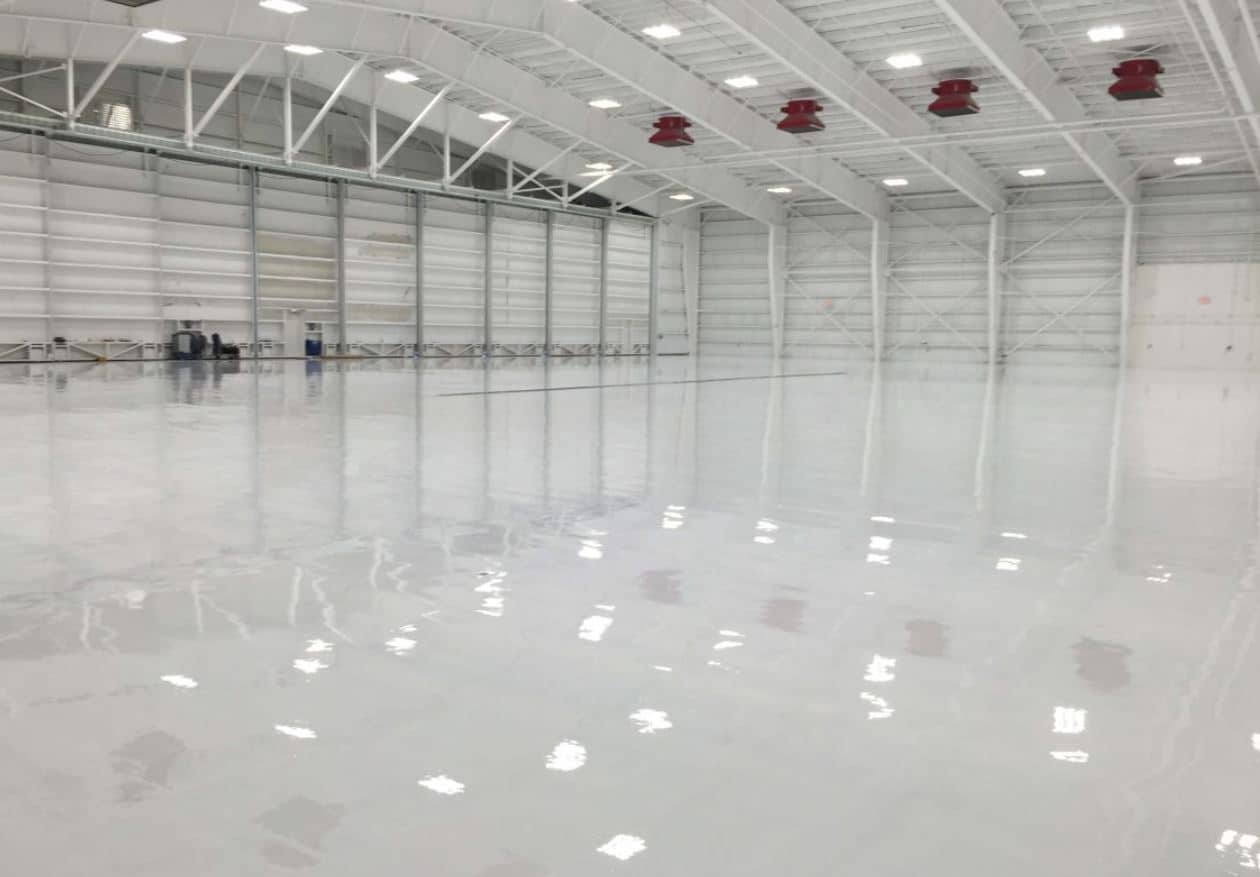 Quality Epoxy Hangar Floor Services In Utah
Modern epoxy floor coating can provide quality flooring for modern hangars today. An epoxy hangar floor can withstand damages and can keep your airplane wheels safe. Let's discuss how your hangar can benefit from Utah Epoxy Company: your local epoxy flooring provider in Utah.
Hangar Floor Epoxy Services In Utah
Utah Epoxy Company provides epoxy flooring services around Utah. Hangars can enjoy our services by having a durable and long-lasting floor coating finish. We use aviation grade epoxy to make your hangar floor safe and efficient. It can withstand heavy traffic and equipment drops from airplane maintenance and repairs.
What Happens To A Hangar Floor Without Epoxy Coating?
Epoxy coating meets the flooring quality demands that hangers need to operate safely. Hangars have a unique set of requirements to ensure safety and efficiency. Traditional hangar floor coating materials can't provide what modern airplanes need.
Aircraft cleaning, maintenance, and repair also damage traditional and unprotected flooring. Modern airplanes also have sturdier parts and wheels, which can wear down an uncoated floor.
Frequent fuel and lubrication spills ruin traditional hangar flooring without a protective coating. Traditional hangar floors are prone to skid and floor damage, which can make a hangar highly dangerous. A slip or fall in a busy facility risks the safety of everyone.
Benefits Of Epoxy Hangar Floor
An epoxy coating also offers a myriad of benefits, aside from providing compliant flooring for hangars.
Professional Epoxy Application
Utah Epoxy Company has a team of experts and high-quality equipment. We ensure that your flooring withstands the dragging and dropping of hangar tools and equipment. Our epoxy application complies with the standards of aviation flooring requirements in Utah.
Durable Floor Coating
Epoxy offers unmatched durability that hangars require. It can hold up against aviation fuel spills, cleaning agents, lubricants, and other chemicals used in the industry.
Epoxy flooring can also withstand regular human and airplane traffic. You can be confident that you won't have any problems with it and it can accommodate your aircraft.
Offers Safety And Better Aesthetics
Using epoxy for your hangar gives you the freedom to choose floor colors to improve your workplace's aesthetics. The colors used in flooring can help in improving visibility and reflectivity, which can aid in your place's safety.
We apply the colored coating without compromising texture requirements. After all, our team uses aviation-grade epoxy to ensure that every airline personnel works in a safe and eye-pleasing environment.
Cost-Effective Benefits
Epoxy is a cheap yet high-quality solution to protect a large flooring area from wear and tear. It matches the requirement of hangars to accommodate any aircraft size.
Know that airline grade epoxy is more expensive but more durable than regular flooring epoxy, so applying large amounts at once makes it a reasonable investment.
Contact Your Local Hangar Epoxy Service Professionals
Hangars also require a high-quality epoxy application to withstand the harsh climate for a long time in Utah. That is why Utah Epoxy Company specialized in providing top-notch epoxy application services around the state. Build a safer working area for your aircraft personnel by reaching us today!