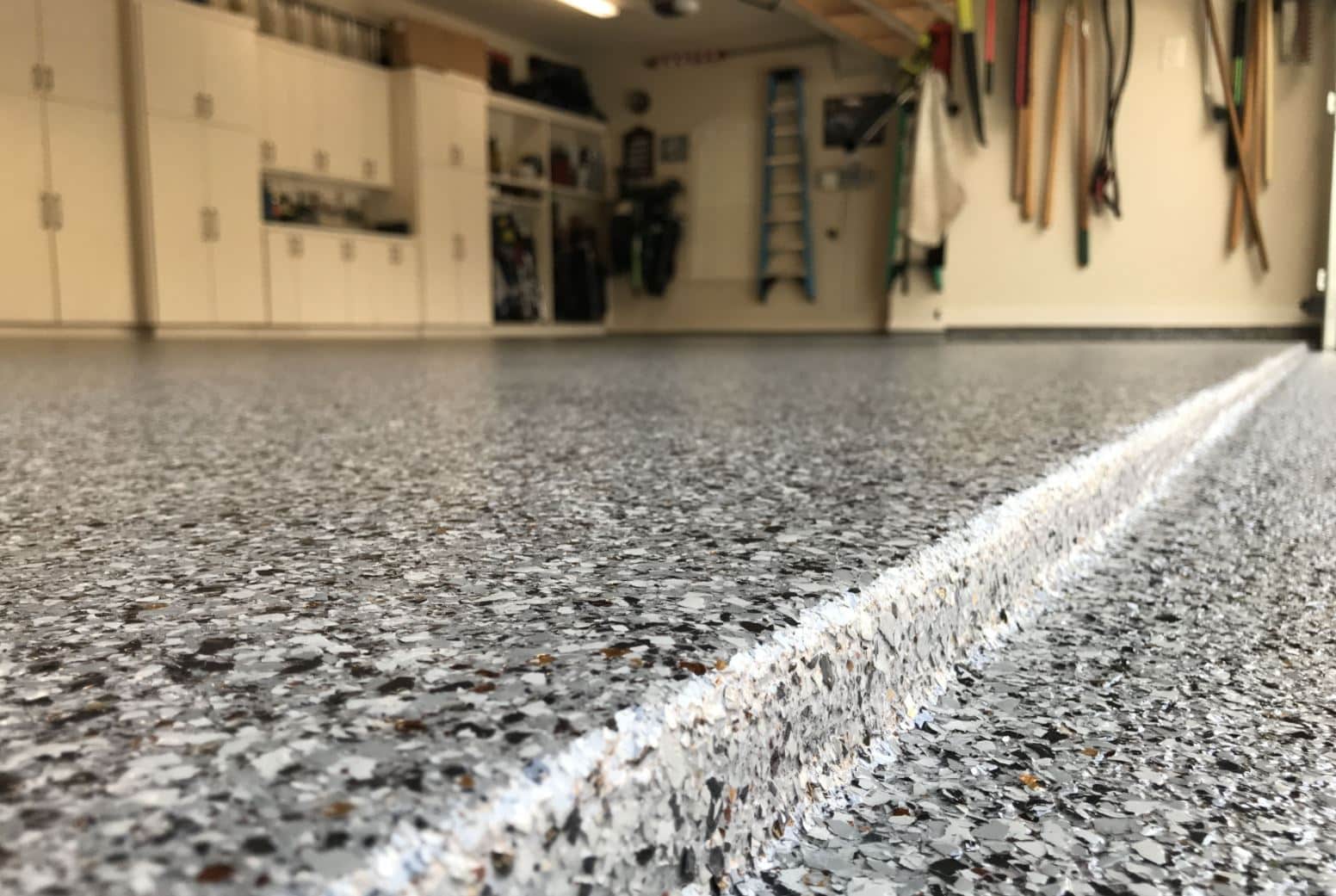 Get The Best Epoxy Garage Floor Finish in Utah
Utah Epoxy Company, Garage Floor Epoxy Service
Bare concrete looks plain and bland. And despite its toughness, this rigid material still needs protection from getting smudged, dirtied, or damaged. After all, everyone hates oil stains on their concrete garage floors. That's why several property owners use epoxy floor coatings.
Utah Epoxy Company provides an epoxy application service for garage floors. We can help protect your bare concrete from oil spill stains. Our services bring out the protective finish with a quality that can last for a long time. So if you are in Utah, you will benefit from our garage floor epoxy services.
Garage Floor Epoxy Services In Utah
Epoxy is an adhesive that has a wide range of uses. One of those uses is creating protective coating for surfaces. You can use it on your garage floor to prevent liquid materials, like oil and gas, from ruining your floor's finish or bare appearance.
It's also an economical solution to protect your floors. The average lifespan of this durable floor coating is more than ten years, and you only need to spend a few dollars per square foot.
We provide garage floor epoxy services through these steps:
Prepping and cleaning the garage floor
Spreading the base epoxy
Laying out the pattern
Applying the topcoat
Why Choose Utah Epoxy Company
Applying epoxy on your garage floor might look easy to DIY. In reality, applying epoxy by yourself can become a frustrating experience. We don't want that to happen to anyone, especially in Utah. That's where our expertise comes in and brings the best results. Avoid this from happening by availing of our services.
However, if you really want to do it yourself, be sure to keep these common mistakes in mind and avoid them at all costs:
Skipping to check the floor and weather conditions prolongs or shortens the curing time
Prepping the floor the wrong way causes the epoxy to not stick to the floor
Cheating the epoxy mix pot life will bring a non-hardening sticky mess
Applying insufficient epoxy produces a non-glossy result after absorbing by concrete.
Benefits Of Professional Epoxy Coating
Epoxy is durable, easy to apply, and relatively inexpensive. However, professional epoxy coating services can only bring out these results with consistency. Letting Utah Epoxy Company finish your garage floor will bring you the following benefits:
Provides Appropriate Finish To The Floor
An ordinary garage floor only needs stain protection from oil spills, which epoxy can provide, but commercial garage floors such as auto repair shops require non-skid surfaces. We can add extra grip to the epoxy by applying even amounts of slip-resistant aggregate.
Durable Garage Floor
A professional epoxy application will get you a durable and resilient coating. The thick and hardened application will provide your floor resistance from chipping, abrasion, and chemical stains. It also covers small spider cracks and other concrete flaws.
Inexpensive Yet Professional Results
You will spend between $3 and $12 per square foot of epoxy. Garage epoxy is also easy to maintain compared to other choices of floor coating. Any imperfections that arise have affordable repair options when treated quickly.
Long-Lasting Quality Finish
Its resistance to water, shock, heat, and chemicals makes it an optimum garage flooring fortification. This protective sealant keeps the concrete from wearing down, thus maintaining its appearance. That is why epoxy coatings enjoy high reviews from home mechanics and hobbyists.
Get The Best Garage Floor Coatings From Utah Epoxy Company
It's our pleasure to offer high-quality epoxy flooring for garages in Utah. If your garage floor needs an upgrade or a total makeover, we are glad to provide it to you. Contact us and enjoy the benefits of having a professionally applied epoxy floor in your garage!