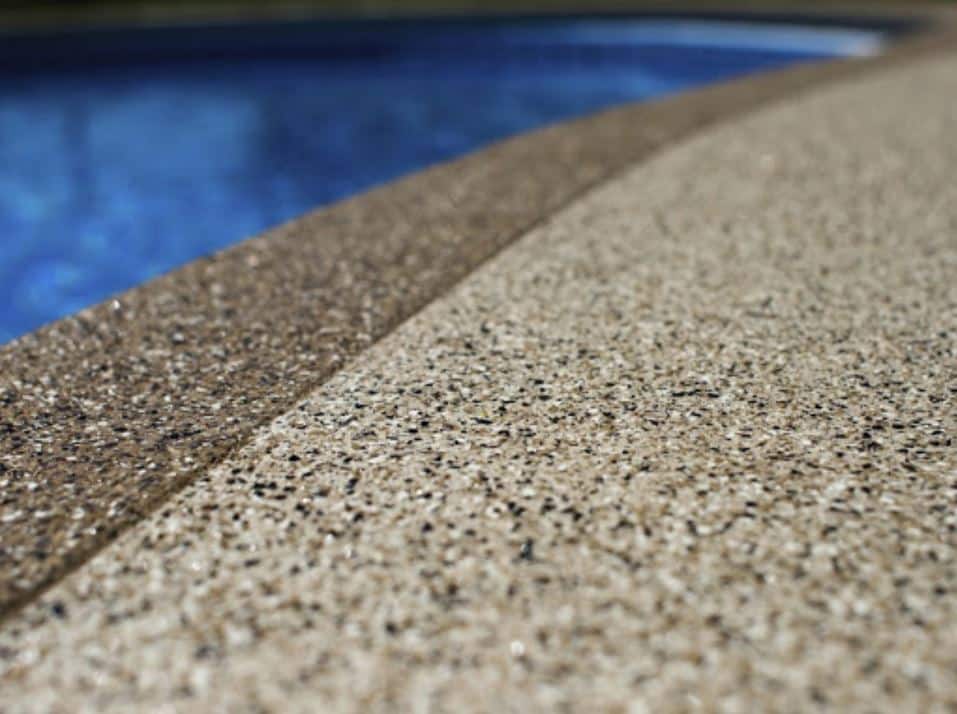 Fortify And Protect Your Deck With Epoxy
Utah Epoxy Company, Deck Epoxy Service
Leaving your deck exposed to the sun or moisture will make it degrade quickly, especially when made of wood. It will crack, warp, split, or even rot without external protection. Protecting your wood or concrete decks is effective using epoxy resin, providing fortification that your outdoors deserve.
Professional deck epoxy service can strengthen or even restore your deck from the damages. It provides a pleasing appearance, restoring the natural look of wood and protecting the concrete's brittle layer. An epoxy deck is also resistant to the Utah climate. Let's discuss how Utah Epoxy Company can fortify your deck.
Deck Epoxy Services In Utah
Utah Epoxy Company provides deck epoxy application services. Every type of outdoor flooring will benefit from having an epoxy deck coating. This high-performance flooring does maximum wooden or concrete floor protection from weathering. Epoxy provides benefits to protect your wood when appropriately applied.
Your Deck Without An Epoxy Sealer
The climate of Utah is not friendly for unprotected wooden or concrete decks, so an epoxy coating can help you enjoy the outdoors, providing your deck with high-quality protection. We provide epoxy coating services, so the following things will not happen to your deck, which will be in constant exposure to Utah's climate:
An unprotected concrete deck will suffer from the sun's UV rays that cause discoloration and cracking
Treated wood can still crack and rot
Acrylic latex deck coating lacks durability and adhesion properties, which will chip off after some time
An oil-based coating is prone to surface failure and discoloration because of natural oils
Professional Epoxy Deck Application Services In Utah
Maintain and add value to your property by availing of professional epoxy coating for your deck. Applying the epoxy to the flooring by yourself might provide undesirable results. The process may look easy, but our expertise helps us use the necessary tools and proven techniques that bring out the best results.
Pool Decks are GREAT for Epoxy
If you have a pool deck, and need to seal your pool deck in Utah, the best way to this is with epoxy! It will give you pool deck an awesome finish, plus we can use epoxy that makes the surface abrasive to prevent slipping.
Benefits Of Epoxy Deck Coating
You will enjoy the maximized value of your investment from a professional deck epoxy service. Satisfy yourself with the following benefits of professional epoxy coating.
Appearance Benefits
From providing impressive aesthetics to covering defects, epoxy is a material of choice for outdoor floor establishments. You have flexible options of patterns, color, and shine for your epoxy deck coating.
Protective Properties
Utah weather is not friendly for unprotected outdoor materials. This type of sealant protects concrete and other types of flooring. Epoxy can handle impacts and shocks, one less thing to worry about your outdoor place of leisure at home.
Ease Of Maintenance
The simplicity of maintaining an epoxy decking is a benefit on its own. It can withstand salt for Utah winters and abrasive particles of the summer breeze. Contaminants also don't adhere to a smoothly finished epoxy.
Long-Lasting
Less cleaning frequency adds up to the strength of epoxy, making your investment last longer. Its color also does not fade quickly because of UV protection. Being physically resistant to water, fire, chemicals, and shock also provides long-lasting benefits for your outdoor platform.
Cost-effective
Epoxy only costs between $3 and $12 per square foot. Imagine the years of cleaning and repair that you need to do for your deck without protection from epoxy.
Protect Your Deck With Epoxy
It is our passion to provide deck protection around Utah continuously. We live satisfaction for our clients by delivering epoxy deck coatings, which is our fulfillment. Contact Utah Epoxy Company today for a deck epoxy service and enjoy your outdoors like never before!